In the summer of 2023 an exhibition of fantastic photographs together with a unique presentation will be hosted in Vienna in the so-called Semperdepot, the Academy of Fine Arts with its stunning architecture.
Made possible by our Presenting Partner
7 July – 24 September 2023 • open daily!
Semperdepot • Lehárgasse 8 • 1060 Wien Google Maps
Sun to Wed • 10⁰⁰ – 20⁰⁰
Thur to Sat • 10⁰⁰ – 21⁰⁰
Ticket sales at the box office on site and at www.oeticket.com !

Semperdepot, Vienna

Summer 2021: Steve McCurry's life's work is so extraordinary that we invented a new presentation of his pictures for him. Large format, back-lit pictures between 2 x 3 m and 4 x 6 m in size can be seen! This Steve McCurry exhibition was first shown in Graz in 2021.
The success of the exhibition but especially Steve's comment, "Probably the best show in my life!ˮ and his wish to present it again, has inspired us to top it!
July – September 2023: In the Semperdepot, the former Imperial Court Theatre scenery store, 100 of these icons of photography will float in oversized form on several levels and the viewer will be taken on a condensed journey around the world as if in a kaleidoscope of colours! Steve McCurry's pictures will captivate visitors, and the presentation certainly will!
This exhibition will again be a magnet for visitors, all the photographs on display can be purchased as signed editions!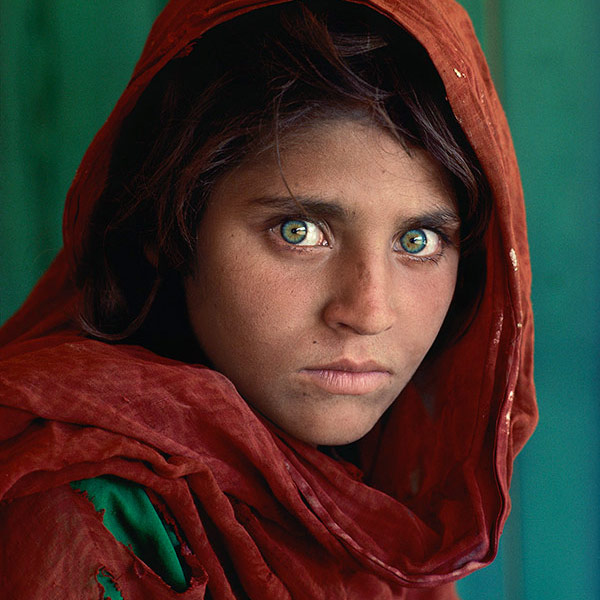 is holding a prize draw among all visitors for a Leica SL2 + Leica Vario-Elmarit-SL 1:2.8/24-70 ASPH", the model with which Steve McCurry takes his photographs (list price: € 8,800.-).
Steve McCurry
There are great nature photographers and there are specialist portrait photographers.
And then there is Steve McCurry. He has been one of the most iconic voices in contemporary photography for more than 40 years. Born in a suburb of Philadelphia, Pennsylvania; McCurry studied film at Pennsylvania State University, before going on to work for a local newspaper. After several years of freelance work, McCurry made his first of what would become many trips to India. Traveling with little more than a bag of clothes and another of film, he made his way across the subcontinent, exploring the country with his camera.
It was after several months of travel that he found himself crossing the border into Pakistan. There, he met a group of refugees from Afghanistan, who smuggled him across the border into their country, just as the Russian Invasion was closing the country to all western journalists. Emerging in traditional dress, with full beard and weather-worn features after weeks embedded with the Mujahedeen, McCurry brought the world the first images of the conflict in Afghanistan, putting a human face to the issue on every masthead.
Since then, McCurry has gone on to create stunning images on all seven continents and countless countries. His work spans conflicts, vanishing cultures, ancient traditions and contemporary culture alike – yet always retains the human element that made his celebrated image of the Afghan Girl such a powerful image.
As Steve likes to say, "I'm interested in people, how people are different, but yet how they are the same. We all dress differently and speak different languages, maybe have different religions. But fundamentally we still have a common shared humanity, a commonality. That difference is what really fascinates me."
McCurry looks for the unguarded moment and tries to convey some part of what it is like to be that person, or in a broader sense, to relate their life to the human experience as a whole. He condenses his impressions, the colours, the landscape, as well as the fate of those portrayed, into one picture.
McCurry has been recognized with some of the most prestigious awards in the industry. The Minister of French Culture has also appointed McCurry a Knight of the Order of Arts and Letters and most recently, the Royal Photographic Society in London awarded McCurry the Centenary Medal for Lifetime Achievement.
Time Slots • FlexTickets
To be able to direct the flow of visitors optimally within this historic building, it is necessary to book a time slot. With a time-slot ticket, access to the exhibition is possible within the booked time slot, the length of stay is unlimited. You should allow about one hour for a successful visit to the exhibition.
Flex Tickets are the right option for those who want to remain flexible or would like to gift tickets without a specific date and time commitment. They allow access to the exhibition at any time. Only a limited number of FlexTickets are available. All tickets can be purchased from the box office on site and at www.oeticket.com.
Mon-Fri
Sat/Sun/PH
FlexTicket*
Adults
20
22
25
Concessions**
16
18
21
6 – 15 years
14
16
19
Families***
54
60
69
School classes****
10
Children under 6 years free of charge
* FlexTickets are neither bound to a specific date nor time during the period of validity!
** Concessions only on presentation of valid proof: Senior citizens (65+), pupils, trainees/apprentices and students (younger than 26), people with disabilities (and their registered accompanying persons), single tickets in groups of 10 persons or more
*** 2 adults + 2 children or 1 adult + 3 children
**** only Mon-Fri, more than 10 persons (1 teacher free per 10 pupils)
Please make bookings for groups of over 10 persons & school classes by e-mail: b2b@oeticket.com or at 01/96096300 (Mon – Fri 10.00 – 16.00)
Accessibility • restrictions
In the Semperdepot, the ground-level columned hall, in which the majority of all the paintings on display can be seen, is barrier free.
The room at ground level in the Prospect Court is also barrier free, the two upper levels can be reached via two staircases, unfortunately there is no lift. Due to the structural conditions of this historic building, not all pictures in the Prospect Court can be seen from the perspective of the barrier-free, lowest level for wheelchair users and people with walking difficulties. A barrier-free WC is accessible with a Euro key.
Main Sponsor
Sponsor
Media cooperation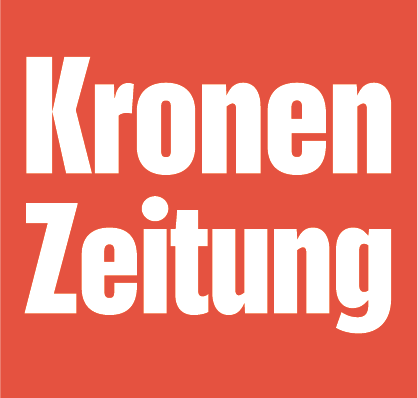 Exhibition venue
Semperdepot • Atelierhaus der Akademie der bildenden Künste • Lehárgasse 8 • 1060 Vienna
Directions
U1 • Karlsplatz station • 700 m walk
U2 • Museumsquartier station • 500 m walk
U4 • Karlsplatz station • 700 m walk
U3 • Neubaugasse station • 750 m walk
Parking: Underground garage WIPARK, Lehárgasse 4, 1060 Wien
Press
Obtain media accreditation in advance at: mail@atelierjungwirth.com
Pets
Unfortunately, pets are not permitted in the Semperdepot. Exceptions are made for assistance dogs.
We will be happy to help you with any questions you may have.
Call us on +43.316.815505 or send us an email: mail@atelierjungwirth.com
Shop
to the Shop
Press
Kleine Zeitung

2 July 2023

Kronen Zeitung

4 July 2023

Kronen Zeitung

7 July 2023

Freizeit Kurier

8 July 2023

Der Standard

12 July 2023

Wiener Bezirksblatt

12 July 2023
Gallery
Presenting Partner
Partner