November 6th - December 31st 2011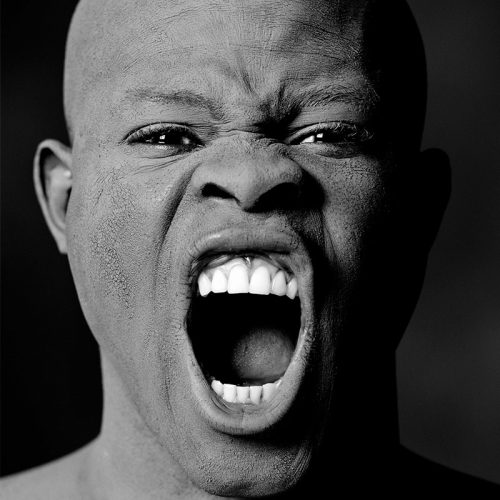 Greg Gorman. A distinct vision.1970 – 2010
Greg Gorman, born in Kansas City in the US in 1949, is a man fascinated by people and by cameras. He completed a masters degree in fine arts in 1972, majoring in photo-journalism and film art.
He has compiled an exhibition of some of the most famous and prominent people of the last 40 years, icons of the 20th century, which will be presented for the first time ever here in Graz. His portraits include, for example, those of Johnny Depp (1989), Marlon Brando (1994), as well as Michael Jackson (1987), Muhammed Ali (1994) and Sophia Loren (1994) in addition to studies of Martin Scorsese, Elton John (2001), Jeff Bridges (2009) and Sharon Stone (2005), Barbara Streisand (1981) and of Andy Warhol (1986).  Many of these photographs have become instantly recognizable media and cult images but to date they have never formed a single exhibition in Europe.
Gorman's work has been featured in numerous of the most renowned photographic magazines, and in other major commercial publications, and while working with the photographic company LA Eyeworks, he has received many prestigous awards for his work.
Very few well-known film stars and pop musicians have not had their portraits taken by Gorman during his long and impressive career which is why the collection forming the Graz exhibition will be so comprehensive. Actors and actresses are used to complying with the poses demanded by the film director, but that is not how Gorman works; he wants quite the opposite and so he concentrate on details such as the individual's eyes and the personality and not on dramatic mime or gesture.
Greg Gorman lives in Los Angeles and Mendocino in California.  He has published several portfolios of his portraits in books, entitled:  Vol. 1,  Vol.2,  Inside Life,  Perspectives,  Just Between Us,  As I See It, In Their Youth and Framed.
Hall No. 8 in Waagner Biro Strasse is one of the last buildings of its type. The former industrial premises in the close vicinity of the Helmut List Hall is due to be demolished in early 2012 but will be a temporary culture centre in the interim. The Jungwirth Studio is proud that its request was granted to host the final art exhibition of portraits by the famous American photographer in this soon-to-disappear example of industrial architecture. Some 220 photographs will be displayed for the first time in Europe within an area of 3 200 m².
Raiffeisen-Landesbank Steiermark has generously made the premises available for the exhibition until the year end.
Rent a show
The following "ready to be hung" exhibition is available for further shows.
Number of pictures:
208 pcs. Archival Pigmentprints
Black wooden frames with picture mounts, glass
Editions of 10, 15 and 25, signed
137 pcs. 40×50 cm
15 pcs. 50×60 cm
11 pcs. 75×100 cm
1 pc. 100×150 cm
44 pcs. 130×100 cm
Further information:
Birgit Enge, Atelier Jungwirth, Opernring 12, A-8010 Graz
Tel. +43.316.815505 • b.enge@atelierjungwirth.com
Contact
Should you have any further questions on Greg Gorman or our studio, please, feel free to contact us here.
Shop
to the Shop
Press
Photographie

December 2011

fotoMagazin

December 2011

Die Presse Schaufenster

December 2011

Via Airportjournal Graz

November 2011

der photograph

November 2011

Steirer Monat Business

November 2011

Der Standard

November 2011

Kurier Freizeit

November 2011

foto Magazin

December 2011

Kleine Zeitung

October 2011

Kleine Zeitung - Sieben Tage

November 2011
Opening
Gallery