May 12th - June 30th 2012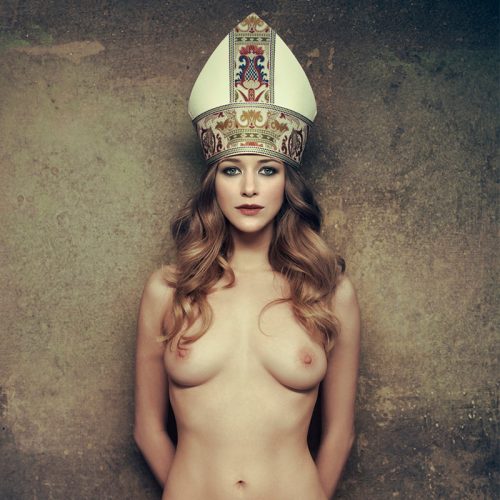 Marc Lagrange
Born in 1957 in the Congo, it was some time before Marc Lagrange († 2015, Spain) discovered photography for himself. In a sense, he is setting foot into a second career in the world of fashion and magazines. In this industry – always on the lookout for new icons – he has been compared to grand masters the likes of Helmut Newton or Peter Lindbergh. It comes as no surprise that Lagrange loves dramatic orchestrations of the female body, preferably barely clad or less.
His photographs are often taken in tones of black and white, at times they rely solely on the beauty of the model. Yet, at the next moment, or the next photo, that is, Lagrange interprets his role as photographer from a completely different angle and creates a setting that sends one into the world of cinema. In the meantime, Lagrange also occupies himself with filmmaking; he recently created a commercial for Phenomenal Perfume by SuperTrash.
Aficionados will find that Lagrange's photographic work offers many reverences to his birthplace. Not only are dark-skinned models often the focus of his works, but their orchestration at times proves a reminder of the traditionally strong role of women in African societies.
Presentations in Belgium, the Netherlands and France have recently caught international attention. The great expanse of Hall 8 in Graz will be offering the setting for one final exhibit of this type, thus a historical experience is guaranteed.
A video covering over 20 years of the artist's work can be viewed at:
http://www.lagrange.be/casa-vintage/xxml-20-years-marc-lagrange
Transit to Hall 8, Waagner Birò Strasse 124, 8020 Graz by public transport
Take the GVB bus No. 62 to "Resselgasse" stop (directly at Hall 8) or bus No. 85 to the "Helmut List Hall" stop (a 3 minute walk towards Peter-Tunner-Gasse). Parking is available at Hall 8.
Contact information
Should you have any further questions on Marc Lagrange or our studio, please, feel free to contact us here.
Shop
to the Shop
Press
fine art printer

June 2012

Kleine Zeitung G7

May 2012
Opening
Gallery