flashlight #3
June 11th - July 20th 2013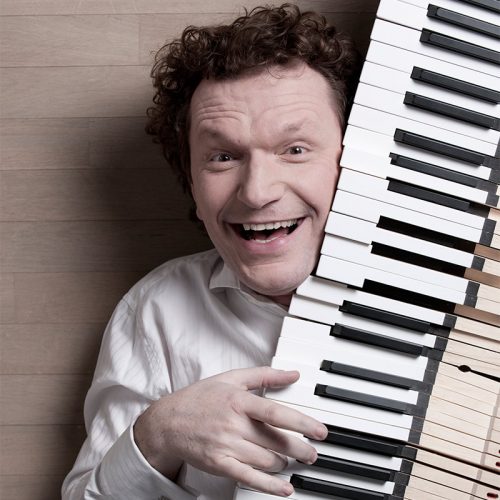 Markus Schirmer

Early on, the pianist from Graz already conquered the most important concert series and festivals by storm: Musikverein/Vienna, Suntory Hall/Tokyo, Wigmore Hall/London, Konzerthaus/Berlin, Festivals Lucerne, Rheingau, Kissingen, La Roque d'Antheron or Ruhr.  He has worked together with many prominent orchestras and conductors: the Wiener Philharmoniker, the Royal Philharmonic Ochestra London, the Mariinsky Orchestra of St. Petersburg, where he played under Valery Gergiev, Sir Neville Marriner, Vladimir Fedoseyev, Fabio Luisi or Philippe Jordan.
His world music project "Scurdia," and his headstrong programs with the actor Wolfram Berger or singer Helen Schneider repeatedly raised much noise.  His first CD with Schubert sonatas received the German Record Critics award.  His following works have been internationally distinguished.  His newest CD, named "THE MOZART SESSIONS," recorded with the US chamber orchestra A FAR CRY is currently arousing international sensation.
Aside from his professorship for piano at the Kunstuni Graz, Markus Schirmer holds master classes and works as a juror at various renowned piano competitions.
Christian Jungwirth
The very active photographer from Graz is not only the founder of the Big Shot Network but also of the Atelier Jungwirth.  Jungwirth works for magazines and advertising agencies, has published multiple photo volumes and is considered a specialist for people photography – among others he has caught some of the most distinctive politicians of our time on camera.  In 2012 he tried to – ultimately without success – save the Halle 8 in the Waagner-Birò-Straße in Graz, which he had shortly revived with exhibits by Greg Gorman and Marc Lagrange as a fascinating cultural space.
Since 1994, Christian Jungwirth has captured pianist Markus Schirmer in all different walks of life.  Whether playing at home, or being on tour, for ads or simply to document such a successful artist's life.  They are both travelers, Schirmer and Jungwirth, yet both of them return as gladly and frequently to Graz.  What else do they have in common? Their love of art and fine food.  But that is a different story…
Contact
Should you have any further questions on Christian Jungwirth or our studio, please, feel free to contact us here.
Shop
to the Shop
Opening
Partner