May 22nd - July 21st 2012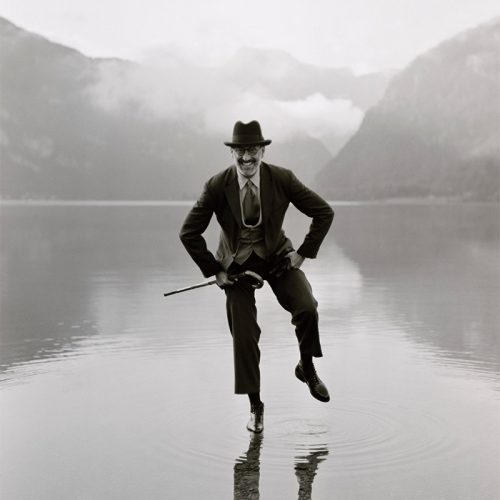 Horst Stasny was born in Salzburg in 1941. He could be described as a living legend of Austrian photography.  Stasny describes the beginnings of his career as follows: "My grandfather worked for various portrait photographers in Vienna and began his own business in 1930, in a small town called Bruck on the Großglocknerstrasse situated in the Pinzgau. My mother took over the portrait studio following the war. In 1962/63 I began working with Heinz Simonis in Vienna and created the basis for advertising photography.  This particularly fascinated me because every aspect of photography across the board is covered."
Starting 1966, Stasny began displaying his pictures on a wider scale, and soon they were also shown internationally.  Later on, his works were printed in reknowned magazines such as Abitare, Domus, or Marie Claire.  Finally, it was through advertising that he captured awards in the USA, England, Germany, Switzerland and Austria.  Beginning in 1997 Stasny, who currently lives in Thalheim near Wels, has returned his focus to artistic works and exhibits.  The Austrian's photographs have been shown in Beijing, Moscow, LA or Zurich.
His work is affected by the extraordinarily broad scope and the particularly intense way of dealing with black, white and everything that lies between.  To this, Horst Stasny says: "I love contrast. While I presented some architectural studies in screaming colours, in many series I like to create a – especially with people – withdrawal of intense colours.  It is not pure black and white and still it retains a certain colour appearance." Even in the glittering world of the USA Stasny remained true to his position: "I took photographs for Paramount Las Vegas – in other words, the most colourful place one can imagine – in black and white, later to be printed in duplex.  It was a work associated with persuasion, but turned into a very special project."
Experts credit his photographs for their remarkable technical perfection, on top of this they offer a scent of humor for the untrained observer; for instance, when Stasny lets Catholic priests pose on gymnastic equipment or he places conductor Welser-Möst to conduct in a rowboat. "I am interested in people," the photographer says, " and you can get to them most easily through humor. It breaks the ice even with non-models and lets them act more naturally."
A representative cross section of his works can be seen at the Atelier Jungwirth.  Artist's portraits, such as Maria Lassnig or Hubert von Goisern for example, or ads for national and international brands, photojournalism for various magazines and series like "Christbaum brennt" or "Mühlviertler Bauer".
Contact information
Should you have any further questions on Horst Stasny or our studio, please, feel free to contact us here.
Shop
to the Shop
Press
Die Presse Schaufenster

May 2012
Opening