Gregor Sailer
The Potemkin Village
The Potemkin Village
July 10th - October 5th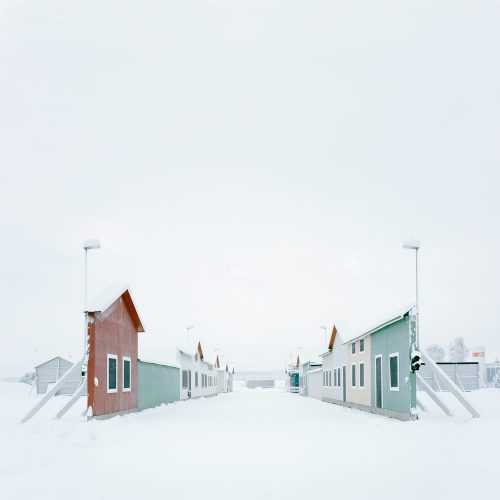 »Gregor Sailer's works challenge our understanding of encounters between authenticity and illusion in photography.«
Linde B. Lehtinen, curator at the San Francisco Museum of Modern Art
Gregor Sailer, the photographer from Tyrol (born in 1980 in Schwaz), studied Communication Design and Photography in Dortmund. He is the recipient of many awards such as the prestigious Joseph Binder Award and the St. Leopold Friedenspreis. In his exhibition "The Potemkin Villageˮ he leads us into a world of copies, fakes and artificial fronts which promise more than they can fulfil. We look and marvel – the legendary Potemkin village, which is attributed to an 18th century Russian field marshal, exists today and is very real in many countries.
From time to time one simply wants to convey the impression of size, cleanliness, order or strength in the best "Potemkinˮ tradition. Elsewhere the uninhabited buildings and streets are used for military exercises or as vehicle testing sites for the automotive industry. And then there is the paradise for copies of all kinds – China, where entire villages and towns are reconstructed.
As a spectator you not only get to know fascinating "non-placesˮ like the military exercise zone in Schnöggersburg or the vehicle testing ground in Vårgårda but you are also confronted with unique aesthetics. Sailer manages to create tranquility and intensity through the largely deserted settings and the much reduced colour schemes.
Over the past few years the works of the Austrian photographer, who has won multiple awards, have been shown in exhibitions, inter alia, in Washington DC, Paris, Berlin, Frankfurt, Munich, Hamburg, Barcelona, Geneva, Milan, Vienna, Prague and Budapest. His works form part of the collections of the Rupertinum in Salzburg, the Belvedere and the Albertina in Vienna. "The Potemkin Villageˮ has been published as a book by Kehrer Verlag.
Contact
Should you have any further questions on Gregor Sailer or our studio, please feel free to contact us here.
www.gregorsailer.com
Shop
to the Shop
Opening
Partner