November 2nd 2016 - January 28th 2017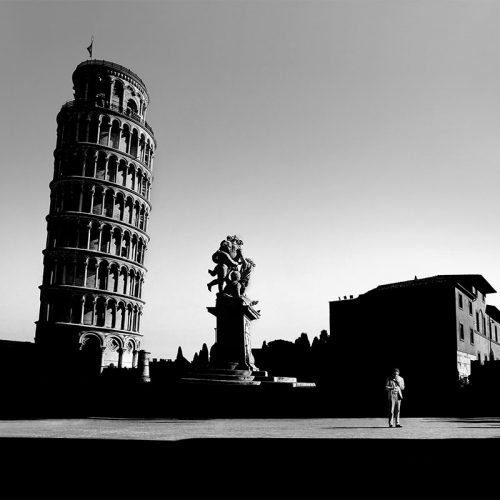 Gabriele Croppi
The photographer, born in 1974 in the small Italian town of Domodossola, is also a highly-respected master of the genre on an international scale. Among the numerous awards which he has received over the past years, the Golden Camera Award for his 2013 photo series or the first prize in two categories at the International Photography Awards in the same year stand out.
When he was a child Croppi was very interested in painting, later on in photography and film as well. Whoever sees his pictures of – almost! – deserted cities recognizes the importance of all three artistic forms to him. Contrasts, moods, the incidence of light, perspectives – the Italian leaves none of these to chance. His pictures are rather careful enactments of the urban "landscape" between architecture and public space which has fascinated Croppi for years.
When he explores cities he does so without maps, without guidebooks as he admitted in an interview. Perhaps that is the reason that he does not concentrate on details in his photos but actually attempts to banish these from the picture. It is usually only one person who is allowed to be present on this urban stage. Often as a marginal figure who is also of great significance for the scenario. Random passers-by are just as in demand as "models" as are actors who are deliberately posed.
All of us have already seen the Statue of Liberty, the Eiffel Tower and the Guggenheimer Museum umpteen times but never in the way that Croppi shows us. The people in Graz can look forward to an exhibition which has already been presented with great success in Düsseldorf, in Angkor and in various Italian cities among other places.

Links
The photographer's website: www.gabrielecroppi.com
The film on the photo series "Metaphysics of the Urban Landscape": https://vimeo.com/106164633
Contact
Should you have any further questions on Gabriele Croppi or our studio, please feel free to contact us here.
Shop
to the Shop
Press
Opening
Gallery
Partner