Déjà-vu
Opening hours: on request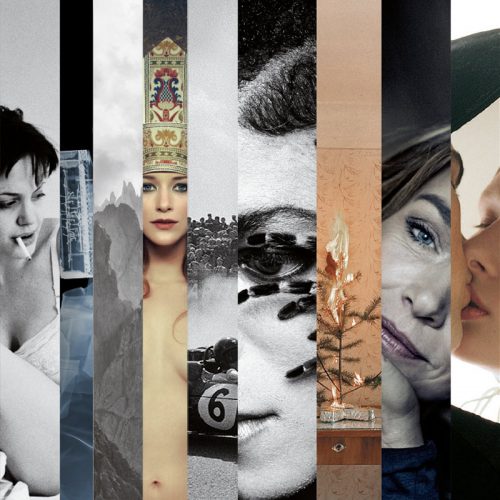 See once more. Experience again.
Atelier Jungwirth is celebrating the 10th anniversary of the Graz photo gallery with great names in the world of photography. And by looking at them in a very personal way.
Ten. Atelier Jungwirth has been a showroom for photography for exactly ten years. For names like Paolo Roversi, Véronique Vial, Bruno Bisang or even Greg Gorman, who have captured very special moments and people with their cameras. And for all those who look at these very special glimpses of life and wander through the exhibitions as viewers. This place of photographic encounter will now be filled with the personal highlights of the curators from the past decade. We have made this our mission right from the very beginning. To show internationally renowned photographers to the Graz public for the first time or to introduce young, emerging artists to an interested audience. Strictly speaking, however, what the gallery will be showing the public from 11 March is not so new.
"We have acquired at least one picture from each of the artists. Always the one that moved us the most. And it is precisely these photographs that will now become a journey through the spirit of our gallery and our history. We are showing our very personal view of the past decade."
The French artist Jean Michel Fauquet, Vincent Peters and his intimate portrait of a Hollywood icon, Kristian Schuller's fantastic world of fashion or the distinctive visual language of Paolo Roversi with whom everything began. These pictures will all see the familiar light of the gallery once again and allow a reunion to take place in the very best company. A déjà-vu.
Clemens Ascher, Billy & Hells, Bruno Bisang, Szymon Brodziak, Gabriele Croppi, Jean-Michel Fauquet, Giorgia Fiorio, Christophe Gilbert, Greg Gorman, Joachim Haslinger, Christian Jungwirth, Marc Lagrange, Erich Lessing, Peter Mathis, Arnold Odermatt, Matthias Olmeta, Vincent Peters, Paolo Roversi, Gregor Sailer, Rainer W. Schlegelmilch, Kristian Schuller, Vee Speers, Horst Stasny, Oliviero Toscani, Nick Veasey, Véronique Vial, Nikolaus Walter, Donata Wenders
Shop
to the Shop
Opening
Gallery
Partner